VENN Exchange of Strength Program

Sometimes it can be hard to get the right strength of reed right away, and with the cost of a single reed £25+ it can be a costly process finding the right one.
So now D'Addario allow you 30 days to exchange your reed for a different strength if the one you've bought isn't suitable.
To exchange your reed, visit: VENN Alternate Strength Program (daddario.com) , fill in some information and upload a receipt for the purchase (within the last 30 days) and D'Addario will send you a replacement reed free of charge, without requiring you to return your original purchase.

Want to know more about the Venn range of reeds? Read our previous blog here
Further details and terms and conditions on the website:
https://www.daddario.com/forms/venn-asp/
How do Venn synthetic reeds compare to cane? Check out the strength charts below...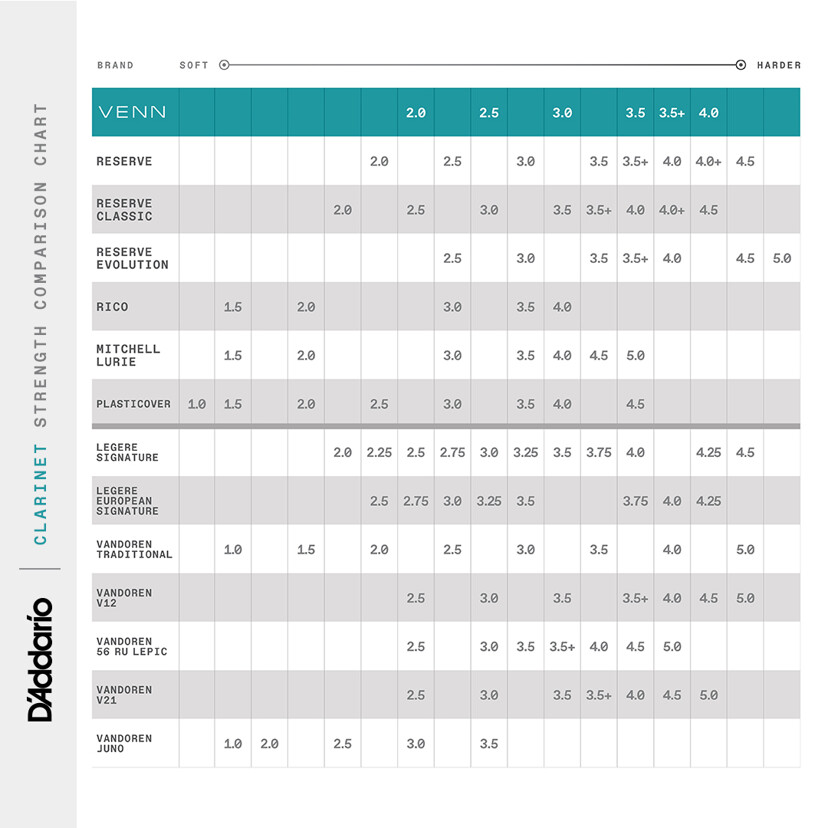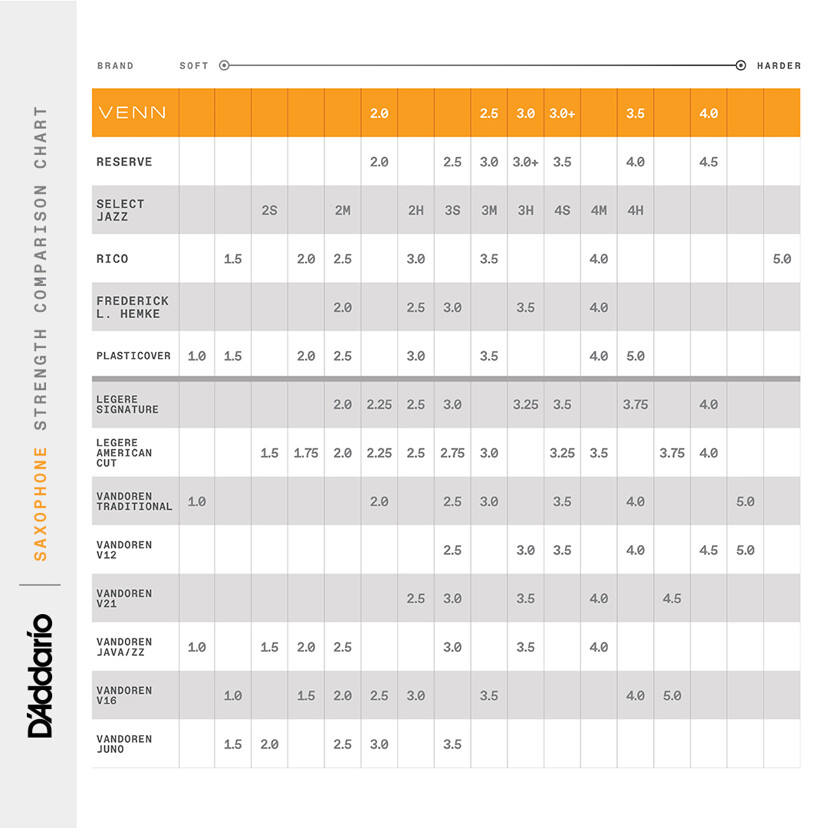 ---