John Packer Trumpets
Buy a trumpet mute with a John Packer brand trumpet and get 10% of the mute. (Excludes pre-owned & ex-demo trumpets).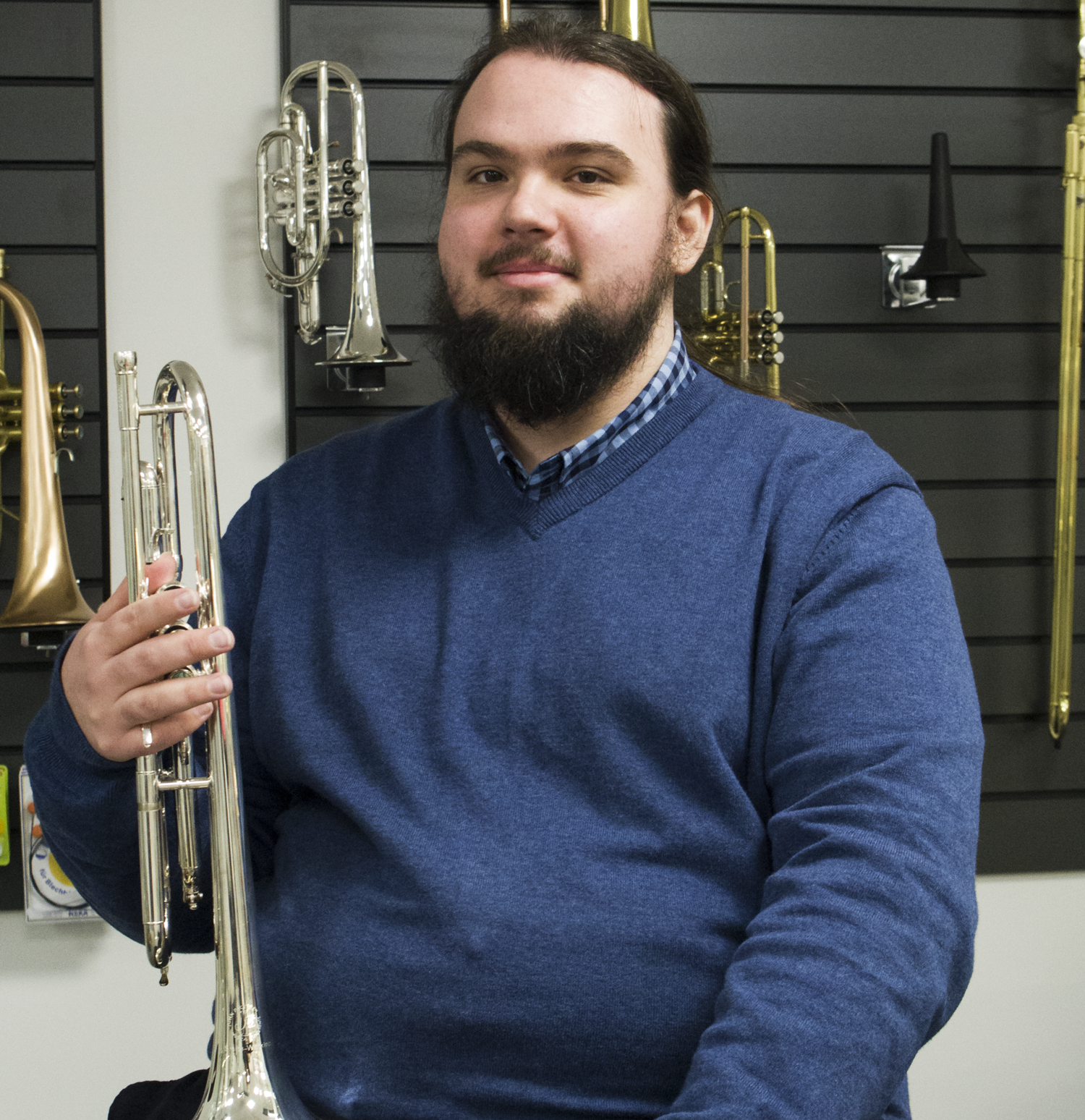 Trumpet and Cornet Specialist
Thomas
With many years playing various brass instruments, Thomas has a wealth of knowledge and advice for all things brass.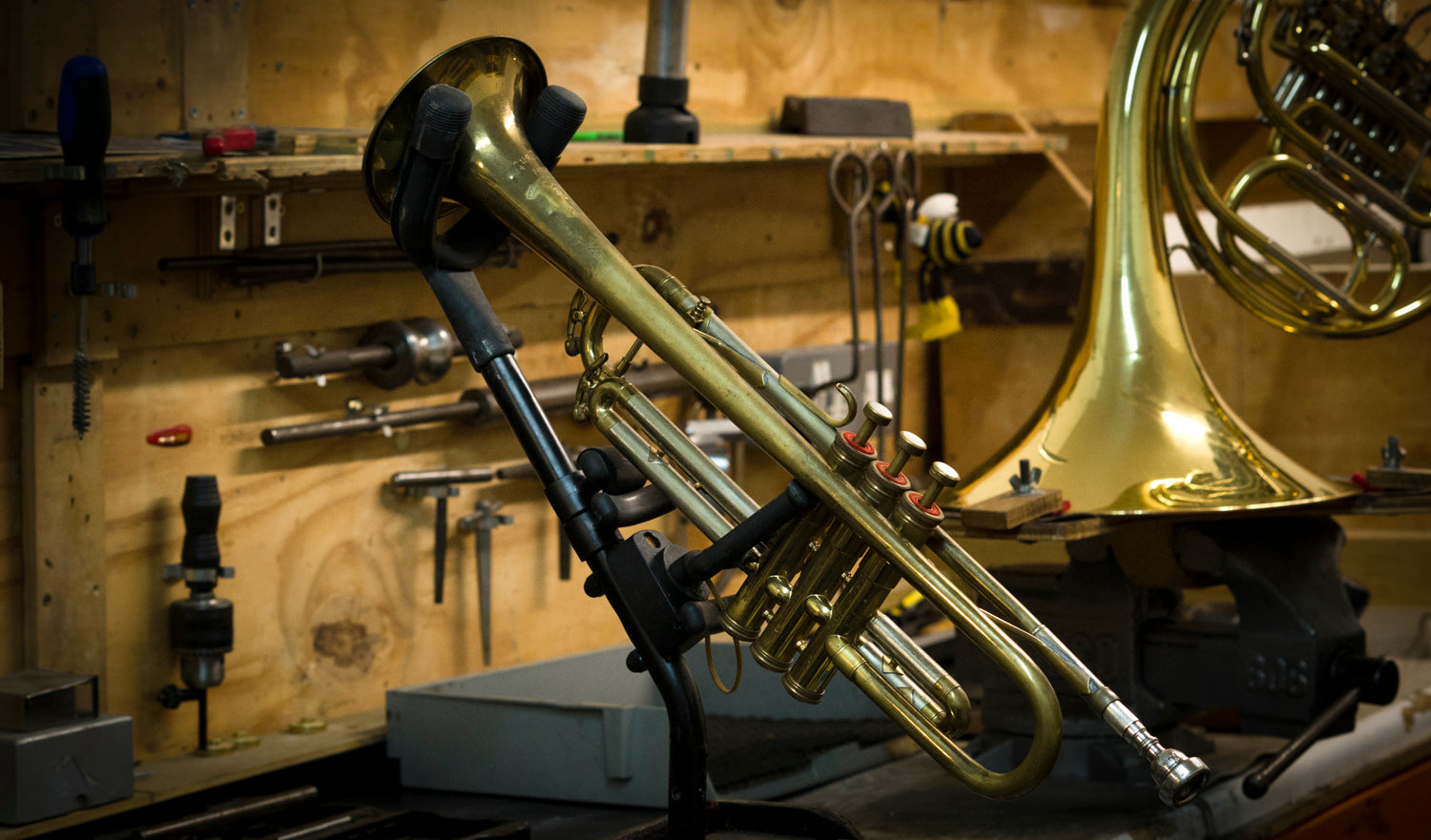 Brass Repairs
Our brass repair service
Is your trusted brass instrument in need of some TLC? Look no further than John Packer Ltd for all your brass instrument repair and maintenance needs!
Call our workshop on 01823 338517 or use the button below to find out more.
Find out more
Trumpets
Dating back to 1500BC, the trumpet has the highest register of any brass instrument and is usually pitched in Bb.
The trumpet is probably the most recognisable brass instrument in the world and is one of the most popular with new players. Nearly all students will start to learn on a Bb trumpethowever a range of other models are available such aspiccolo trumpetsand specialist trumpets pitched in C and D/Eb. The standard Bb trumpet has three piston valves, adjustable slides (for tuning), leadpipe, bell and waterkeys. Bb trumpetshave 4' 6" of brass tubing tightly wrapped so that it fits comfortably into the players hands. Usually found in concert bands, orchestras and jazz ensembles, the trumpet has a cylindrical bore, unlike its brass band brother, thecornet, which features a conical bore.

A wide range of starter models are available, theJohn Packer JP051 Bb trumpetis a common favourite and is competitively priced. Professional models can cost up to £3,400 such as theSmith-Watkins 464R25. Common manufacturers include Bach,Yamaha,Stomvi,Getzen and JP.