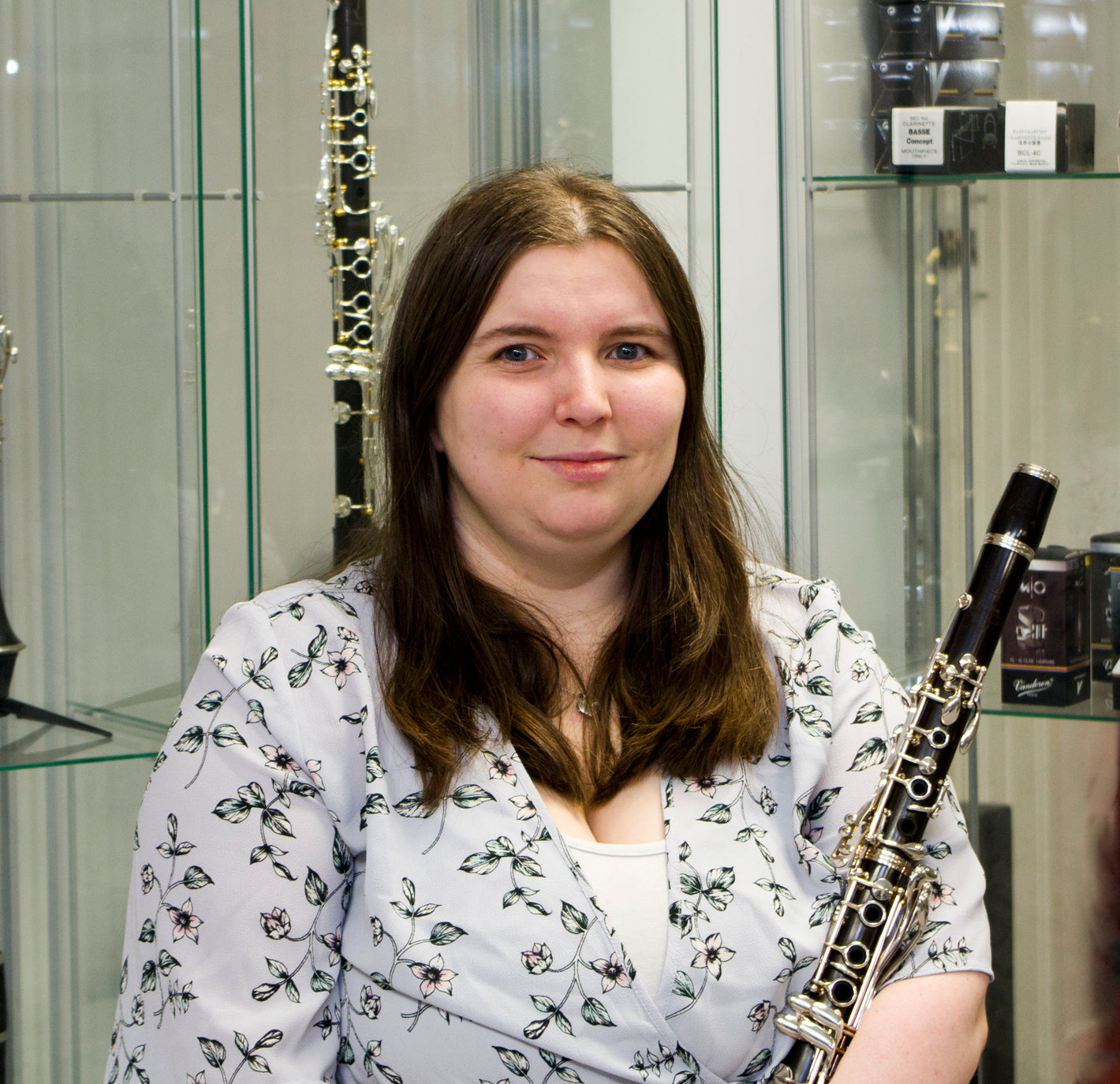 Clarinet Specialist
Alice
With many years clarinet experience, Alice has a wealth of knowledge about all things clarinet.
Call Alice on 01823 282386 or use the button below.
Contact Alice
Clarinet
These popular single reed instruments have a straight cylindrical tube with a flaring bell and are popular in concert bands and orchestras.
The clarinet is a popular and well known member of the single reed woodwind family. The standard model that many students learn on is tuned to Bb and comprises of five parts; a mouthpiece, barrel, upper joint, lower joint and bell. These instruments are easy to put together and durable making them a favourite with schools and the education system. A wide range of configurations of clarinet are available with the highest being Eb and the lowest a contra bass BBb. Although most higher end models are constructed from grenadilla wood, as technology progresses, clarinets are increasing being manufactured from ABS, Resin and even plastic.

Common manufacturers include Buffet, Selmer, Yamaha, Leblanc and JP.