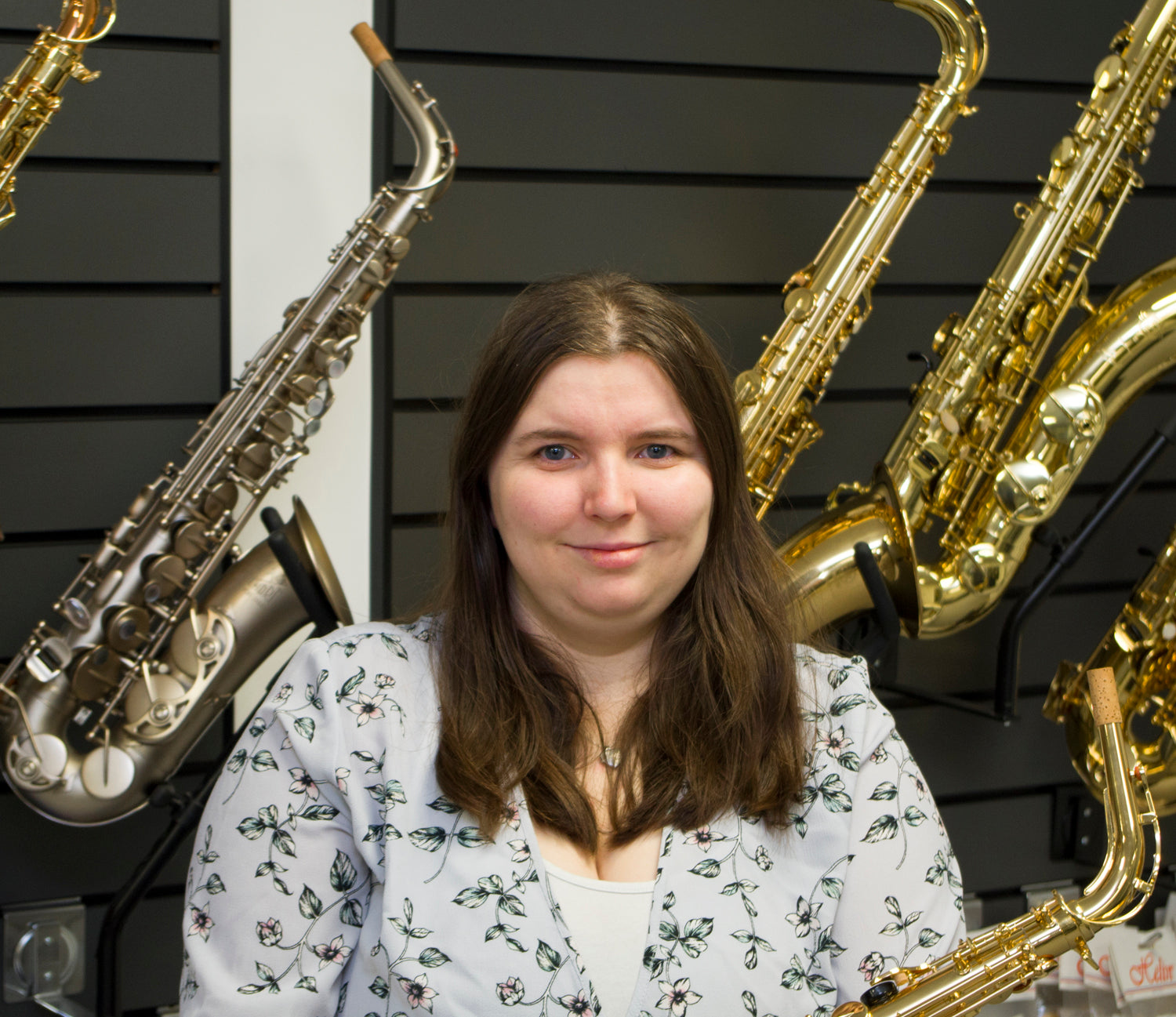 Saxophone Specialist
Alice
Although Alice's first love is the clarinet, she is pretty handy with a saxophone!
Call Alice on 01823 282386 or use the button below.
Contact Alice
Saxophone
Created in 1840, the Saxophone was developed to be most powerful and vocal woodwind instrument.
Invented by Adolf Sax in an attempt to fill the middle ground between brass and woodwind, the Saxophone has a powerful and warm tone. Saxophones are available in a range of keys however many players will start on a Bb Tenor Saxophone or Eb Alto Saxophone model. This dynamic instrument is used in classical, military and jazz repertoire and has proved highly popular. The instrument is constructed from three parts; the mouthpiece, crook and body. Despite being made from brass, Saxophones are categorised as woodwind instruments as their sound is created via an oscillating reed, much like a clarinet.